Every year, Carnival in Martinique is a famous event. This year, it will be from March 02, 2019 to March 06, 2019. "Vidés*", disguises, parades will be always here!
Carnival Martinique : Shrovetide
The highlights are:
Sunday 02 March 2019- Shrove Sunday : Arrival of His Majesty Vaval. Each will use his imagination and disguise as he wishes.
Monday 03 March – Shrove Monday : Men dress like a women and women dress as men or everyone can dress in all colors
Tuesday 04 March 2019: "Vidé" starts at 5am and allows the most courageous to disguise as they wish. In the afternoon it is the arrival of the red devils, the disguise theme is red and black ..
Wenesday 05 March 2019 : Last day of His Majesty Vaval, everyone dresses in white and black to celebrate the last day of his Majesty who will be burned at the end of the day.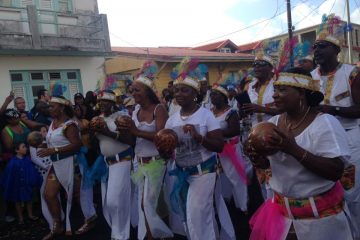 Carnival Martinique : How to plan your holidays ?
The best thing to do is to participate in a parade. You will have the opportunity to go to Fort de France but also to Anses d'Arlet to participate in the parade of the South. Do not hesitate to follow a parade to be in the heart of Carnival! And if you do not have an appropriate disguise you could buy some disguises on stands or to come to participate even without being disguised!
Carnival Martinique : Rent a villa during his holidays
And if you rent a villa with swimming pool for the carnival of Martinique 2019? You will appreciate the end of the day in your swimming pool after having spent a good day to run, to dance and to have fun!
More information :
?
*"Vidé" it's a specificity that consists of following a group on foot