When you go on holiday in Martinique, it is essential to rent a car. Many car rental agencies are present on the island, there is more to choose! But a tip, book your car as soon as possible.

Car rental: Which one to choose?
Depending on your desires and your budget, you will have the choice between different categories of cars. Indeed, the most well-known car rental agencies (such as Europcar, Sixt, Hertz) will offer cars ranging from small city cars to SUV. You will generally be able to benefit from more than attractive rates, sometimes with discounts of up to – 15%!
Other renters, you will offer a rental car associated with more than personalized services! Indeed, some will offer you previously paid options. Ranging from the provision of booster seat, cooler and sometimes even delivery to your villa!
Our advice? Trust them!
In addition to being able to benefit from a privileged human relationship, your renter will wait for you on the parking of the airport, turnkey in hand! After spending a few hours on the plane, waiting to collect your luggage and comfortably endured the Caribbean heat; you will appreciate this service. While everyone will wait patiently at the counter to register and then go by shuttle to get their car, you will certainly already be in your pool to enjoy the first minutes of your vacation!
And if you do not prefer driving the day of your arrival in Martinique, enjoy free delivery of your car to your villa!
Welcome to Paradise!
Car rental: Which category to choose?
A Twingo, a Clio, an SUV, an automatic or manual gearbox?
You will have the choice, and as stated earlier, the sooner you select your car rental, the more choices you will have and the better the rates!
The island of Martinique is a beautiful place where you should not hesitate to swallow the miles to discover. From North to South, you will be surprised by the changes of landscapes and colors, by the diversity of the beaches that will be offered to you. For that, having a good vehicle is essential!
The roads are, in general, of rather good quality. Nevertheless, we will always advise you to take an SUV. It will be better adapted and will allow you to go where your desires will carry you. What's more frustrating than missing a magical place for fear of damaging your car?
As for the automatic or manual transmission, it will depend on you and your relationship with driving. In any case, you will easily find the car that suits you!
Find your car rental when you have already rented your villa
That's it. You have bought your plane tickets to go to Martinique, rent your villa with swimming pool and all you have to do is find the car rental. Know that we can help you. Our professional partner, AutoRent Caraïbes  can advise you and find the ideal car for your next dream vacation!
Once these details are complete, you can already start discovering Martinique here and if you wish to organize your holidays or if you have any questions, we will be delighted to answer you!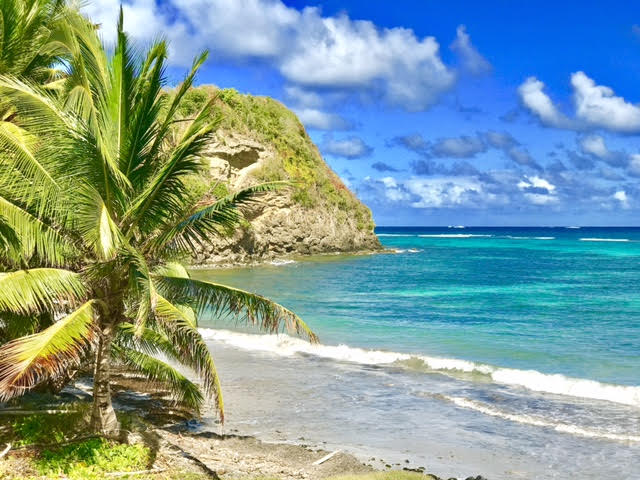 Palm Villas